Greenhouse Solar Heating Solution
---
clink on product links below
---
For year round growing cool nights and winter months can be a challenge for some greenhouses depending upon where you are located. The good news is the sun is helping you during the day. The challenge is what options and expense will be required the rest of the time.
There are currently no off the shelf options for setting up solar heated panels with vegetable based non-toxic anti–freeze… so you will have to either do it yourself or hire a local solar/plumber to put a rather complicated and relatively expensive system together.
OR… perhaps a simpler solution…
You can use the sun to renewably charge an energy storage system that would then power an efficient electric greenhouse heater. This can easily be done all my yourself as it is all essentially… "Plug and Play".
Plus this will double as an emergency backup for your house in case of any power outages. You can even "chain" a couple of these units to power most of the important items in your home and grow your food at the same time.
If you have a large greenhouse with large heating requirements you will probably need to consult with an electrician.
Ditch the noise, fumes, expense and non-renewable fossil fuels of typical power generators and enjoy unlimited renewable power from the sun.
At the end of the day, this system would probably cost the same or less, but with much more flexibility and benefits to you and your family. Plus in the long run this will save you money while you grow clean, organic, non-GMO food for your family.
Cool… or should I say… HOT!
CLICK BELOW for the links to the items in the Human Havens Store.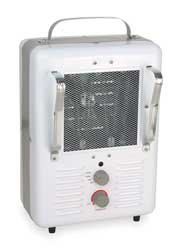 http://humanhavens.net/store/2014/11/12/goal-zero-39004-yeti-1250-silverblack-xx-large-solar-generator-kit/
http://humanhavens.net/store/2014/11/13/dr-heater-dr218-1500w-greenhouse-garage-workshop-infrared-heater-1500-watt/
http://humanhavens.net/store/2014/11/13/dayton-3vu33-heater-space-120v/